THE FUTURE OF REAL ESTATE (F.O.R.E) IS F.A.T!
As the global economy grapples to accommodate the pandemic-imposed measures of safe-distancing, work-from-home (WFH) arrangements and…
As the global economy grapples to accommodate the pandemic-imposed measures of safe-distancing, work-from-home (WFH) arrangements and other changes, the Role of Real Estate and the nature of Work is set to change.
Space is becoming an increasingly commoditised asset, and Space-as-a-Service for office is becoming more common place as tenants seek more Flexible rental arrangements and leases. Tenants will then want to have the ability to work Anywhere that's Accessible to them, especially when WFH does not necessarily provide the facilities or is just not conducive for some to get work done. Such changes will need to be Technology-driven for landlords facilitate and orchestrate the needs of their tenants in view of the changing landscape of work. This is how we see the future of real estate: It's F.A.T — Flexible, Accessible anywhere, and Technology-driven.
Let us break down the FAT for you:
FLEXIBLE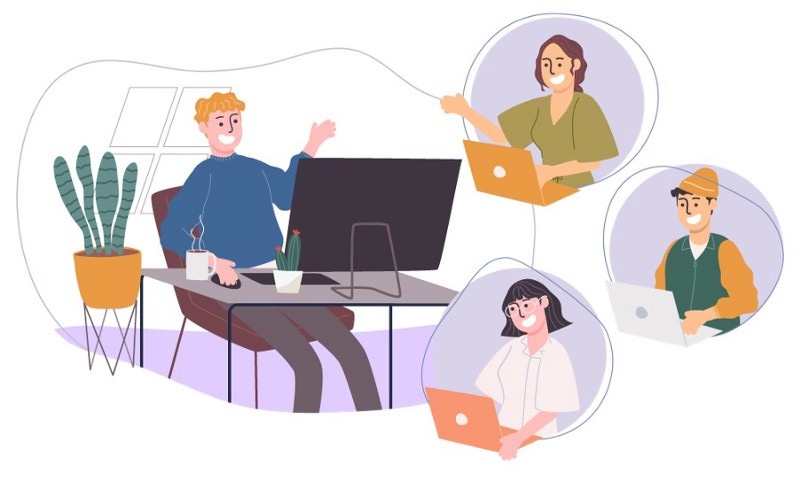 Business need #flexibility. Do landlords and operators have it?
In our opinion, commercial real estate (CRE), and in particular office space, will see a further transformation. Co-working spaces and serviced offices, which is CRE transformation 1.0, are here to stay. They offer cool amenities, membership perks, a refreshing office lifestyle, even a certain sense of belonging that appeals to working professionals today. These value propositions will continue to play a significant part of the CRE office space.
It is no secret that co-working operators have been continuously pursuing larger tenants with their benefits and flexibility. It's a no-brainer given longer leases from these tenants will provide a stable, mostly larger cashflows for the operators.
Thanks to COVID-19, companies will be adopting more flexible work arrangements, to comply with new government guidelines on safe-distancing. Landlords and operators will be hard-pressed to enable more flexibility, which includes even shorter-term leases with perhaps more lenient termination clauses. This becomes a challenge as landlords and operators, whom have grown comfortable with the longer-term leases contributing to majority of their bread and butter revenue, will now need to manage with shorter leases and cashflow arrangements.
This may not go down well with investors especially since short-term leases may be viewed as potentially higher risk, which in turn will impact their return on the assets. Landlords and operators will therefore need to take this opportunity to further invest in their USPs to enable them to charge more and/or to look at cost efficiencies through tech-driven productivity gains or refocusing on their core-business, to compensate for the higher risks.
Taking a page out from the banking industry, managing shorter term cashflow (like credit cards and short-term loans) will mostly require better portfolio management and risk asset classifications as well as better know-your-customer (KYC) to ring-fence and manage the risk. KYC of tenants may be an understood concept for coworking operators, but may not be a well-executed one.
ACCESSIBLE ANYWHERE

People now want to #workanywhere!
Twitter just announced that employees have a choice to "work from home forever" and have set out guidelines to do so. WFH may work for some and the virus has forced many of us in the developed world to experience this for a period of time.
Personally, I miss working out of an office environment and I'm certain I am not alone on this. Don't be mistaken, I'm not suggesting that those who enjoy working in the office will need to be heading to the CBD during rush hour, spending time commuting through crowded transportation and elevators. Actually, I think this will be less common as businesses will seek to take up space at office locations closer to their homes.
We may see a rise of co-working/shared office spaces popping up at less prime, suburban and more neighbourhood locations where people can work from an office, away from their offices (in the CBD). This brings about benefits of having access to the necessary office amenities, yet have the convenience of being close to home, saving time from the usual daily work commute.
It will make sense for operators since rents at such places are usually cheaper, which translates to lower operating costs. As long as the location is assessible with ample parking, one can work from anywhere!
This reminds me of how retail malls in Singapore have popped up in the neighbourhoods, leaving much of the malls in the city largely for tourists. Will we see a similar phenomenon for CBD Office Space? Only time will tell.
Aside from co-working spaces being available in more suburban areas, we might see a trend of property developers planning for "business centres" as part of condominium or apartment building facilities. This facility would provide a centre for their residents' WFH needs, where they would be able to get away from the distractions at home but still locate somewhere close by.
In Singapore, perhaps neighbourhood community centres might get in on the action as well, eventually becoming a small competitor to co-working operators, who might choose to take up more spaces within neighbourhood shopping malls.
TECHNOLOGY-DRIVEN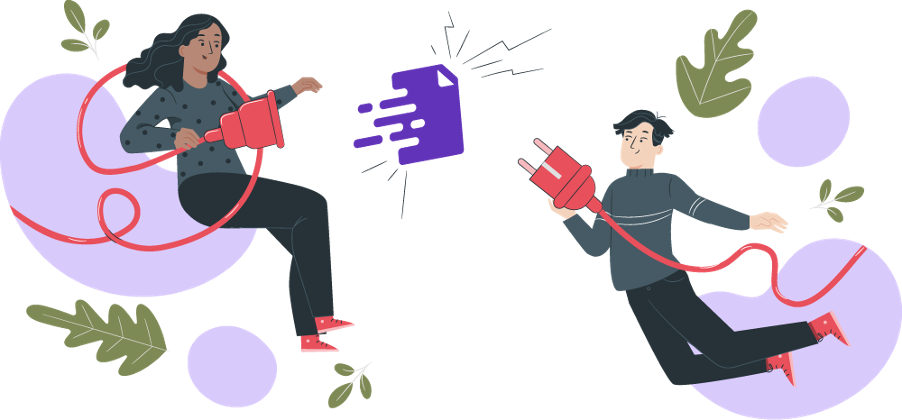 #tech-driven future is key for the #futureofrealestate
As some countries prepare to reopen their economies, the current changes imposed by the new-norm will require employers to be more data- and task-driven in measuring the performance and work done by their employees.
Real estate landlords and operators will need to adapt to the new norm plus the abovementioned challenges of managing shorter leases. Higher risks and changing tenant behaviours and requirements will need to take centre-stage of the business in this new norm. Landlords and operators will therefore need to have closer control and transparency of their leasing deals, allowing for straight-through risk assessment for each tenant being onboarded.
Investing in Technology to enable and enhance these capabilities and provide productivity benefits is therefore even more important than ever. Certainly, one can maintain a healthy staff pool to manage these additional tasks but wouldn't it be more prudent to keep administrative costs low and reinvest the monies to sales and growing the business?
At REAL ESTATE DOC (RED), we understand these issues and have devoted our time to our software to cater for streamlining real estate business workflows digitally. Our cloud frontend Configure-Price-Quote (CPQ) software covers multiple CRE deal and inventory management scenarios.
From Quote-to-Close, RED software provides landlords and operators full transparency of the deal making process, facilitating quicker deal closures and revenue through the door. The data gathered through the software allows decision makers better portfolio and risk management, with important reminders and triggers to help landlords and operators better manage their business.
The Future of Real Estate (F.O.R.E) requires Flexibility, be Assessable Anywhere and will undoubtedly be Technology-driven. Are you ready for the new normal?
Ivan Lim, CEO, RealEstateDoc.co
About Real Estate Doc Pte Ltd
Real Estate Doc (RealEstateDoc.co) is the frontend Cloud Operating System for Space, Lease Management and Tenant Engagement for Commercial and Retail businesses. RED's Configure-Price-Quote (CPQ) software helps drive business flow from Quote-to-Close and promotes substantial productivity gains for real estate businesses.
For more details on Real Estate Doc, visit https://realestatedoc.co